Fischerauer – All about vinegar – Overview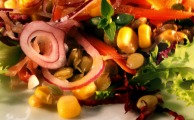 Discover the world of fine

vinegars, oils

and

delicatessen

! In our online shop we offer a wide range of specialities of all around the world. 

 

 

Modern

vinegar processing

is done with submerged systems. Learn more about our small scale vinegar machines and the large scale systems for industrial processing.

 

Vinegar is considered one of the most interesting foods. People from all countries use and produce it. Generally, everything which can be fermented to alcohol or distilled can be used for the vinegar production.

 

All machines and equipment for the vinegar production are sold in our online shop. We offer also special types of active starting culture for you making your own vinegar.

 

 

Books are food for your brain! The owner of this website has written a lot of books about the vinegar production and cooking books with

vinegar recipes

. Read some recipes on our website or order the data file version (.pdf) online.

 

The LABU is state of the art in high quality vinegar production. We give you all the information of this modern technical equipment for a

fast production

and well

tasting vinegar

. Visit us and watch the machines directly at our vinegar centre.

 

Healthy with

natural products

. Visit our vinegar centre and learn about research experiments which have shown, that this natural product has a positive influence on our body and health.

 

 

You wish to learn more about the production, request more information about our vinegar workshops and consulting program? We offer a wide range of consulting for your company to start a

vinegar business

.

 

The place we produce our high quality vinegars and show our visitors the vinegar production. During a guided tour you are learning everything about this wonderful mystic product.

 

You want to be kept updated about the world of vinegar?