As producers we are not allowed to talk, write or symbolically represent the health effects of food (Regulation (EC) No 1924/2006). For this reason, we may only list here historical facts and information contained in books and websites of non-producers. Source Internet
In pharmacy and medicine
Pumpkin seeds contain selenium and a proportion of vitamin E. Thus the oil has an antioxidant effect and can protect the organism from free radicals. The high content of linoleic acid and phytosterols leads to experiments on cholesterol-lowering effects. Medical tests are also aimed at anti-inflammatory properties. The high content of polyunsaturated fatty acids has a vasodilative effect.
In folk medicine
In naturopathy and folk medicine pumpkin seed oil is used to treat numerous ailments. These include prostate disorders, high blood pressure, cystitis, muscle cramps and kidney diseases. In Styria, this "folk medicine" is simply done by eating daily salad or beetle beans with pumpkin seed oil and fine vinegar.
In cosmetics
In cosmetics pumpkin seed oil is often used as a carrier oil, as it contains many active ingredients such as vitamin A, vitamin E and carotenoids which have good skin-caring properties and which would otherwise have to be added to cosmetic products in other ways. This oil is intended to help with skin dehydration, wrinkling, aging, stretch marks and flaky and cracked skin.
In the kitchen
Pu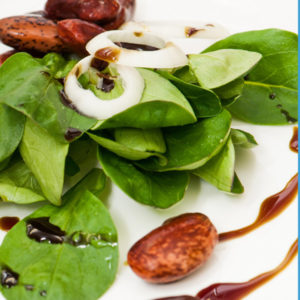 mpkin seed oil is particularly versatile. The oil is most popular as a fine salad oil with fresh cider vinegar. But also beef, aspic, soups and desserts are created with this wonderful oil. It can also be used to make a great ice cream. However, as it should not be heated, it is not suitable for cooking, frying or deep-frying.