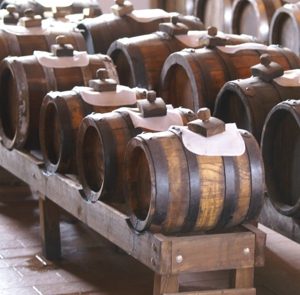 Did you know that vinegar is the oldest storable food? Besides there are many interesting facts about vinegar.
Vinegar can be made of all kind of fruits, vegetable and grains which can fermented. Learn more about the
varieties of vinegar.
Traditional manufacturing and high tech are no contradiction. Talented vinegar makers combine traditional and
high tech methods
successfully.
"Sweet, dark and expensive" is no guarantee that a balsamic vinegar is good. All about the Italian "balsam".
Vinegar is said to have special power when it comes to health and losing weight. What is true?
Vinegar for skin
and hair, vinegar for cleaning.  In modern
natural cosmetics
, vinegar is an important ingredient.
"Kulinarische Erlebnisse der sauren Art" is the name of our German written cooking book Our technical literature will show you the way to high quality products.
Not every vinegar with a promising bottle and label is also tasting good. We have collected some interesting links for you.